God expects
perfection
"God doesn't expect you to be perfect."
One hears this statement from many Christians. But is it really true? The motives are quite good. We want to encourage brothers and sisters in faith who are fighting against sin. We want to face the reality of sin instead of hiding behind a carefully constructed facade. And we want to avoid tension with unbelievers. Therefore, when talking about faith, we shift our focus so that our message does not work legally.
But if we lower God's expectations of us and fail to make clear the seriousness of His demand for holiness, God's grace becomes fair and we lose sight of His great promises.
A serious order
"God actually demands perfection. There is no exception to this command for your irritable speeches to the children in the stress of Monday morning. "
Peter writes his first letter to believers who are persecuted because of their faith. In his address he describes them as "the chosen strangers who live in the dispersion" (1Pet 1,1; LUT). Here he emphasizes that the ephemeral world with all its challenges will give way to the "imperishable and immaculate and imperishable inheritance that is preserved in heaven". He describes the glory of the grace of God who regenerated them (v. 3) and the protection of the power of God who keeps them (v. 5). His words overflow with the reality of divine grace.
Then, however, instead of assuring us that this gracious God does not expect perfection from us, Peter challenges us: "But like the one who called you is holy, you too should be holy in all your walk. For it is written: 'You shall be holy, for I am holy!' "(1 Pet 1: 15-16).
I mean it seriously. Peter does not allow any leeway here. We cannot translate this verse half-heartedly: Holiness is a fundamental trait of God. Since God is asking us to be like him, sanctification is not optional for us. The saint commands his elect to be holy. Without exception.
Should there be any doubt about the seriousness of Peter's 'command, we can take a look at Jesus' own words:" Therefore you should be perfect, just as your Father in heaven is perfect "(Mt 5:48). "Perfect" can mean something like "do your best", right? Not as Paul puts it: "For it is written: 'Cursed is everyone who does not abide in all that is written in the book of the law to do it" (Gal 3:10).
God actually demands perfection. There is no exception to this command for your irritable talk to the children during the stress of Monday morning. There is no exception to the bad mood due to the weather. There is also no back exit for a brief, lustful look. There is no scope for your failure in the fear of God. We cannot avoid God's requirements, the command is meant seriously.
A spectacular promise
At the same time, there is a spectacular promise in the order:
"You should be holy". God is saying that you will grow in sanctification. You will be transformed into his own image. He will see to it. The holy God, who bought us who were once slaves, now calls us "obedient children" (1 Pet 1:14) and gives us the strength to be holy in our walk as strangers. He'll keep his promise. His promise is as believable as the blood of Jesus is precious (v. 19).
"God demands holiness. And so he gave us Jesus. He made his spectacular promise to send a savior come true. "
God demands holiness. And so he gave us Jesus.
Does this promise diminish the seriousness of the order? But on the contrary! The promise upholds the order.
The seriousness the command tells us that we cannot possibly carry it out, but that promiseshows us that the impossible becomes possible through Jesus. As Augustine writes, God gives us what he asks of us. But what exactly is he giving us? The spectacular promise to believing Christians is threefold:
You are holy. You are covered in the righteousness of Christ. You are righteous in God's eyes - justified -and you now belong to the holy, beloved children.
You are sanctified. You become more like Christ - sanctified - while his spirit works obedience in you.
You will be holy. When your life ends and you go to heaven and see the glory of Jesus, you will be like him, absolutely holy - glorified.
God demands holiness. And so he gave us Jesus. He has fulfilled his spectacular promise to send a savior. Jesus saves us from our sins (Isa 53:11). Even now he keeps his promises, gives us a new heart and gives us his spirit (Ez 36:26). And in the future he will keep his promise by completing the good work that he started in us on the last day (Phil 1: 6).
While we are now waiting for that day, we do so as justified children of God. We wait while the Holy Spirit works within us and sanctifies us. We wait filled with a willingness to obey.
A spiritual pursuit
Before God gave us a new heart, we did not long for him, but turned around ourselves. We loved sin and were ruled by it. We didn't want fellowship with our Creator and the holiness that goes with it.
In our eyes, God's commands were proof of a strict dictator who did not allow us anything. Eva thought similarly at the time. Even when we tried to be obedient, we couldn't. Our inability to be holy made us give up.
"If you are tempted to nag your spouse or if you are a click away from indulging your lust, remember God's call to perfection."
But isn't that exactly what it is? Grace is seen as particularly valuable if you have not earned it and just cannot work for it. Jesus saved us in an act of absolute obedience because we couldn't possibly achieve it ourselves.
Now when he saved us through this grace by dying on the cross as a holy, sinless sacrifice for disobedient sinners, he freed us from the rule of sin and renewed our hearts. It also changed our desires. Now we love him and therefore everything he loves. And so we strive for holiness through his spirit, which gives us the necessary strength to do so.
If you are tempted to nag your spouse, or if you are a click away from indulging in your lust, remember God's call to perfection. He cares about your sins. He makes no exceptions, but he gives you everything you need to fight.
God actually expects perfection. Not because you can achieve it yourself, but because Jesus is perfect. Now just as he was in the past and how he will be in the future. He transmits his holiness to you as a beloved child of God and gives you his spirit, which works obedience in you to glorify Christ. In addition, he will see to it that you reach heaven, where the spectacular promise of absolute holiness is fulfilled to you.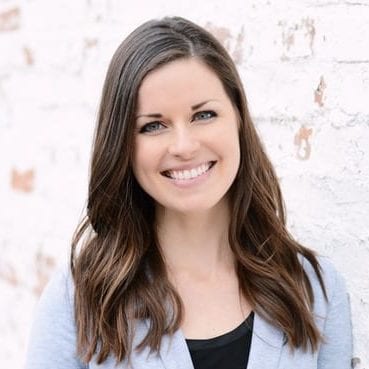 Kristen Wetherell is a wife, mother, and writer. She is the author of several books. She loves teaching women the Bible at conferences and camps.
---